Bicycle Wrist Security Mirror
Description
Stay safe on the road and avoid accidents with these bracelets. They offer a wide view, they will make your bike more fun and safer, allowing you to easily see the cars behind you!
Made of high-quality breathable material, compact, and comfortable to wear. A must for anyone who likes to listen to music while driving, it will allow you to compensate for a loss of hearing awareness with increased visual awareness. Perfect for all passionate cyclists!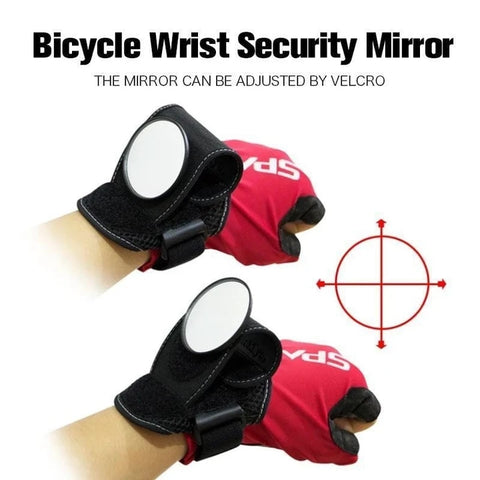 Characteristics:
PC mirror – Reduces injuries in the event of an accident.
The mirror is removable when you have to wash the bracelet.
Interior pocket – for storing tickets, coins, and keys.
Adjustable and elastic band.
Specifications:
Clamping diameter: 20 – 22.5 mm

Width: 300 – 400 mm

Type: rearview mirror

Material: fabric

Components: rearview mirror

Gender unisex

Other features With non-slip shock-absorbing cushion, breathable mesh band and adjustable strap, convenient to wear.

Use: BMX, Cruisers, children's bikes, mountain bikes, road bikes
Package Included:
 1 x Bicycle Wrist Security Mirror
Related products